Introduction
The Winamp SHOUTcast DSP plugin is used to relay the music you are playing with Winamp to a SHOUTcast server.  Other software, for instance SAM Broadcaster, also make use of this plugin. You can get the most current plugin from the SHOUTcast website.
Download and install the plugin. Specific help on how to do this can be found on the SHOUTcast website.
Activating the plugin in Winamp
Open the preferences window in winamp and select the DSP/Effect section, which can be found under the Plug-ins category as seen in image 1.
Select the SHOUTcast Source DSP. As soon as you do, a window will pop-up with the DSP configuration.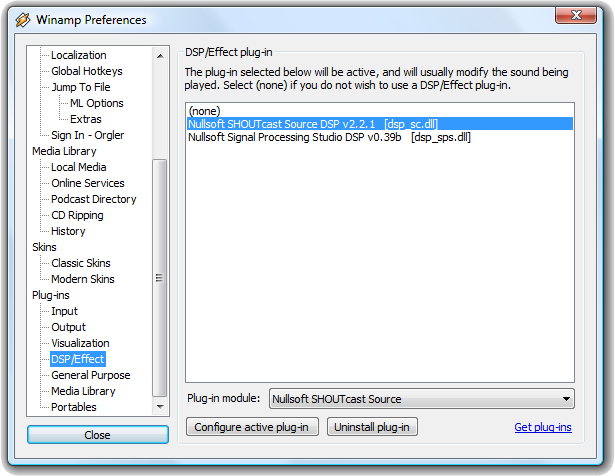 Image 1 - DSP/Effect Plugin
Configuring the connection
Select the Output tab in the DSP configuration window. (see image 2)
Enter the IP or URL of your streamserver in the Address box, the port and password and leave the encoder on 1. Auto Connect will also be a good idea to enable.
Make sure to check the V1 modus for legacy servers.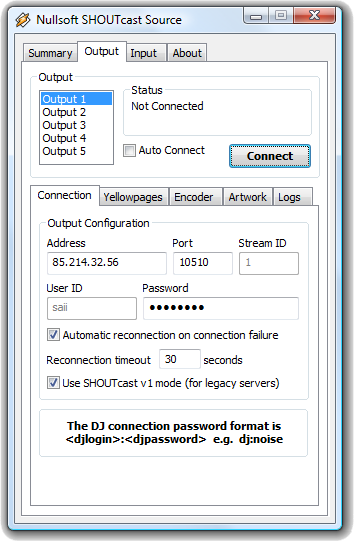 Image 2 - SHOUTcast plugin - Output Connection
Song information
Click on the yellowpages subsection header (see image 3) to enter specific details about your stream, to make it public and most importantly: To have the song information be uploaded to the stream server. Check Enable Title Updates and both Auto boxes to enable this.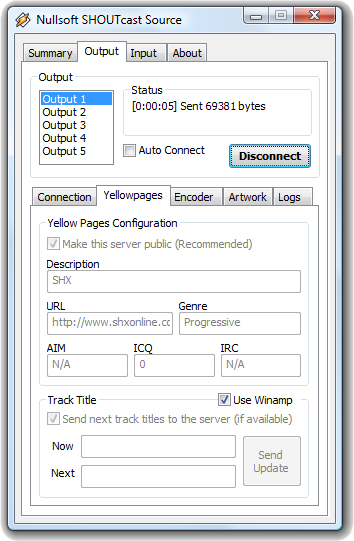 Image 3 - SHOUTcast plugin - Output Yellowpages
Selecting the Bitrate
Select the Encoder tab in the DSP configuration as seen in image 4. Here you can select the bitrate used to stream to the stream server. Try to select the highest rate possible, in stereo of course. If you are getting complaints about 'drop outs' of the music, or squeaking sound, try lowering the bitrate. It could be that your computer is unable to stream at higher rates
image 4: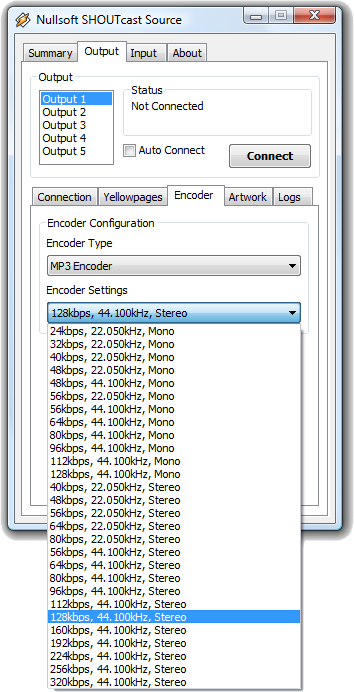 Image 2 - SHOUTcast plugin - Encoder