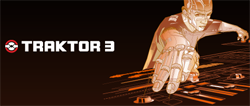 Traktor Broadcasting:
Note that Traktor itself can only be configured to broadcast to ICEcast directly. Therefore we will separate this article in two sections, how to configure Traktor to use ICEcast and how to configure your pc to stream to SHOUTcast.
Configure Traktor to stream to ICEcast
Open the Preferences window and select Broadcasting (see image 1)
Enter the Stream server Address in the Address field, the port, password and mount path as seen in image1. Note that the mount path is a requirement for it to funtion correctly. If you are unsure, contact your stream server host.
Press OK to save settings
In the top pane of Traktor, find the Audio Recorder. (see image 2)
Click on the broadcast button (as encircled in image 2) to start broadcasting. For now it is to test if you can upstream to the stream server.
If the button lights up and stays lit, then everything works fine.
If the button flashes, it is unable to make a connection. Double check the settings if the button flashes.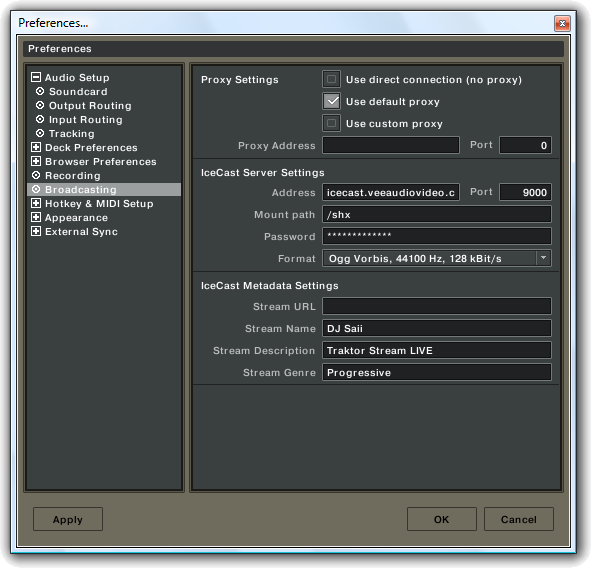 Image 1 - Traktor Broadcast settings
Image 2 - Traktor Audio Recorder

Configure Traktor to stream to SHOUTcast
Another method to indirectly stream to SHOUTcast from Traktor is by using a relay server, this is described in this document:
Since Traktor is unable to stream to SHOUTcast directly, you have to capture the sound which is created by Traktor and relay it to the SHOUTcast server.
There are different ways to do this, such as transcoding via a personal ICEcast server on your PC, which is described here: Traktor to ICEcast

We will describe the a common used method, by using winamp as a relay and ASIO4ALL to minimize latency.


Make sure you have installed Traktor, Winamp and ASIO4ALL.
Disable all sounds your computer can make. For example: Disable all windows sounds, sounds your messenger can make (MSN) or other software that produces sounds. The reason is that every sound your pc generates will be captured and streamed. You probably do not want to make a live session where you constantly hear Messenger popup sounds.
Make sure you close all programs that try to exclusively use your soundcard. That includes Second Life! If you do not, the ASIO4ALL driver is not able to work correctly in Traktor. Do not worry, you will be able to start Second Life. But only after you have started Traktor and it is working correctly.
Open Winamp and configure the SHOUTcast DSP to have the input set as seen in image 3.
Configure Winamp to have as output the NULL device, so it will not actually produce sound. This is because we only will use Winamp as a relay.
Close Winamp and start Traktor.
Configure Traktor to use ASIO as output as seen in image 4.
Set the outport routing as such that you can hear the stream, but also pre-listen the tracks (monitor). This requires that you have either two soundcards, or have a soundcard with double outputs (as seen in the example on image 5)
Clicking the control panel will launch the ASIO4all configuration. Please consult the ASIO4ALL manual for specifics, but normally you won't have to make any changes there.
When all set in Traktor, relaunch Winamp and start a track. Take note to set the record volume as seen in Image 3 on the DSP output to let the input levels not go above 0 Db or you will have a bad oversteered quality of sound. When using the gain buttons in Traktor you will get oversteered sound easily in this way, so be very careful.
Additional Notes:
You do not make use the Record or Stream buttons in Traktor itself, because you actually record the sound itself, produced by Traktor and controlled by ASIO4ALL.
Using two Computers would be the best solution for this setup, since you then are able to pre-hear the sound which is relayed to the stream server. This can however be a rather complex setup with many possibilities. Make sure you are comfortable first with all the technical details, before trying such a setup.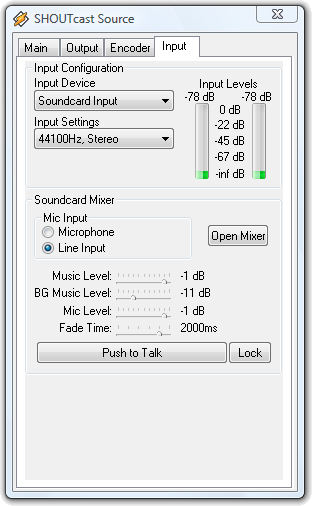 Image 3 - SHOUTcast DSP Input settings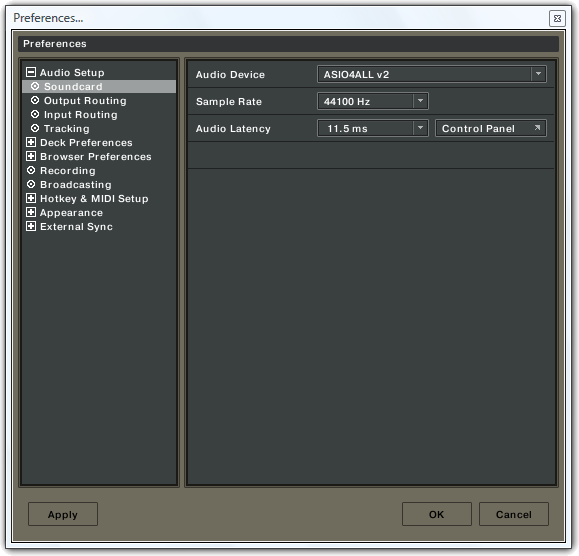 Image 4 - Traktor soundcard settings



Image 5 - Traktor internal output routing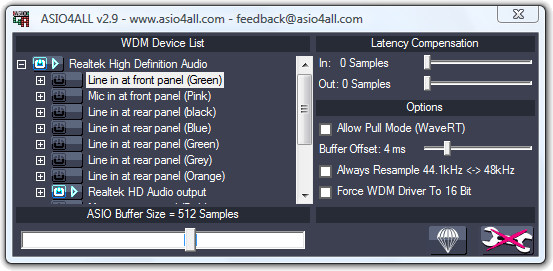 Image 6 - Asio4All config window

Image 7 - ASIO4All Trayicon